Direct Plus Furniture is a members only, WHOLESALE, discount, factory direct home furnishings resource that has saved thousands of Indianapolis families MILLIONS of $$ since March, 1994.
Our furniture prices are discounted so low, we cannot publish them anywhere on our website.
Typical savings on furniture is 30%-40% BELOW retail sale prices!
To view the hundreds of other products Direct Plus carries in addition to furniture, click on the tabs 1-5 above.
Never pay retail again. See how to join the thousands of families in Indianapolis who have saved millions of dollars the Direct Plus Furniture way by clicking on the "Learn More" tab on the left.
"SPECIALS BY EMAIL" SIGNUP SIMPLIFIED!
To receive valuable discount coupons and
updates on new products,
Enter email address at left only!!
then click Go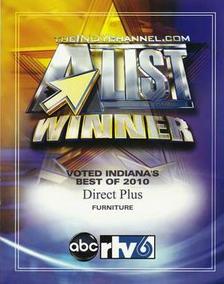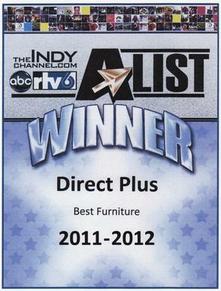 ---